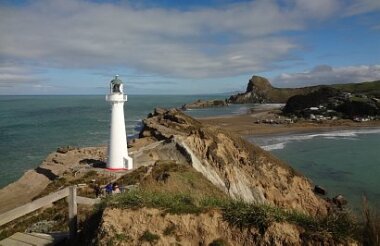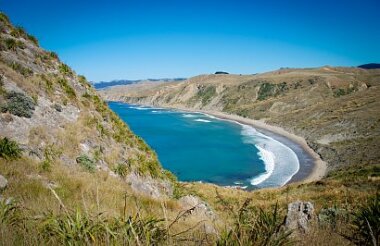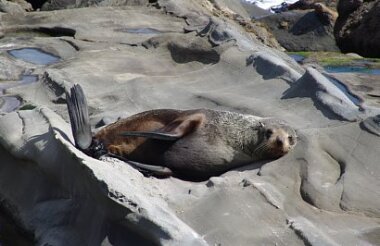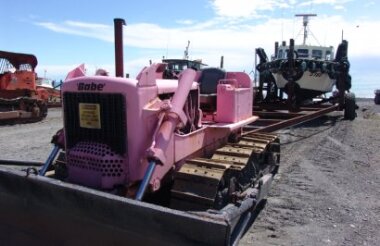 This tour combines the picturesque countryside of the southeastern coastline of the North Island with Martinborough village and wine tasting.
After a drive through the village, drive through the country-side to the rugged and spectacular Palliser Bay coastline. The bay is one of New Zealand's most important early Maori settled areas. Driving along the dynamic coast you will pass beach terraces raised by past earthquakes, see the old abandoned homes falling into the sea due to wave action, and view the precariously placed rock formation known as Kupe's Sail.
Then go on to Cape Palliser lighthouse where you can climb up to the lighthouse and enjoy spectacular views of Palliser Bay. Before and after the lighthouse stop, visit the seal colonies and enjoy the antics of the young seal pups.